I tend to have very bad timing, people, and today's post is no exception. Today we will be discussing the finer points of building fires, wood woes and the like. This is a subject I have been meaning to write about since the onset of cold weather four or five months ago. However, the inspiration for writing it never fully hit until now, just as we are moving into spring and no one cares about heating with fire (for the next five months, anyway).
The good news is that my firewood post would have been just as useless five months ago as it will prove to be today, so you haven't really missed out. The main focus of this How To Make A Fire tutorial is to throw in as much juvenile humor as I can manage (we are talking about ​wood ​after all) without being too annoying. It's a delicate balance, my friends – wish me luck. Of course, I do plan to steal a couple of real tips from actual homesteading blogs so it won't be a complete waste of your time, I promise 🙂
I would just like to say that I have never been officially trained on how to start a fire, and have had to go through some hard knocks to figure it all out. Honestly, what I have found to work the absolute best when starting a fire is to yell out in a whiny, helpless voice "Maaaavv, build me a fire". Generally, this does not work in and of itself, but when I start threatening to withhold certain pleasures (breakfast, people, geez!), it gets the job done.
Actually, I really don't mind building fires. In fact, when I get a nice fire going in minutes rather than hours, I feel a huge sense of pride, like I can accomplish anything I put my mind too.
When it comes to building a fire there are two methods that I am aware of (there are actually quite a few more, I just didn't feel like googling all of them). These two methods are: The Tepee method and the Log Cabin method.
The Tepee Method vs The Log Cabin Method
A few months back, when I was gearing up to get this ​How To Make A Fire tutorial written, I took a series of really terrible pictures (a specialty of mine) while grabbing whatever tinder we had on hand (paper and a cardboard cup holder, in this case) as well as splitting a random mixture of kindling. I crossed my fingers that I had guessed correctly for the purposes of this tutorial as I knew I was unlikely to go through the hassle of staging it all again. Well, we all got lucky as it ended up being the perfect amount for my fire.
Ironically, the very next day, just as I was about to show off my pictures to the boys, they started talking about how much the tepee method sucked. At this point, I backed slowly away, no longer having the heart to show them my awesome work.
However, regardless of what those snotty woods' boys think, the tepee method is a tried and true method and, besides, I have pictures.
Both the tepee method and the log cabin method start off the same: with tinder and kindling. Tinder is very flammable small material (can range from paper to twigs to dry leaves and pine needles). Kindling is thin pieces of wood. Tinder and kindling must be dry, no exceptions. Unless you have a blow torch. But in that case you don't need this tutorial or anything other than fuel, logs, and the patience to flame-blast the wood until the cows come home (this is Maverick's favorite method, by the way.)
Here is what I used to start my fire: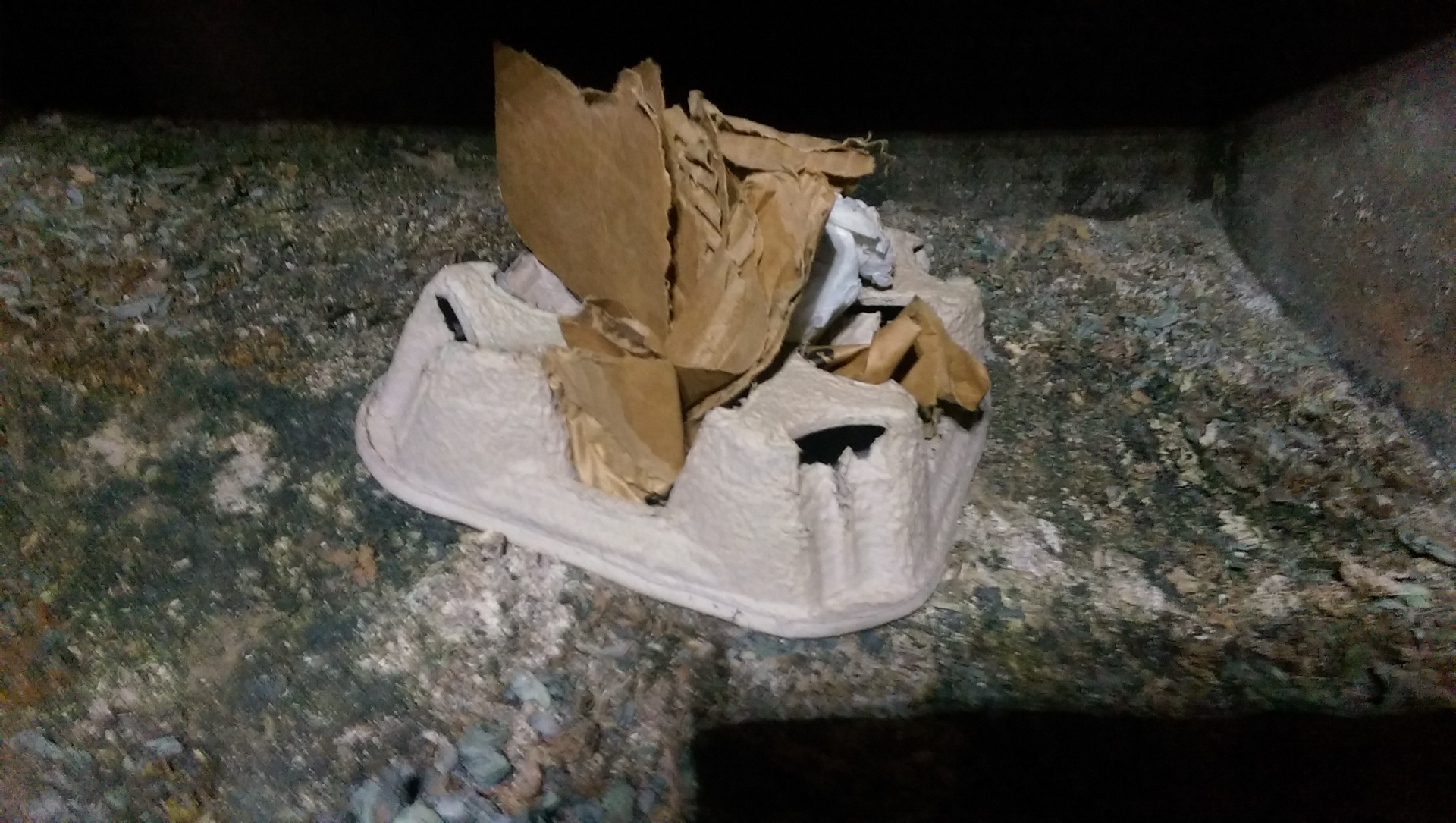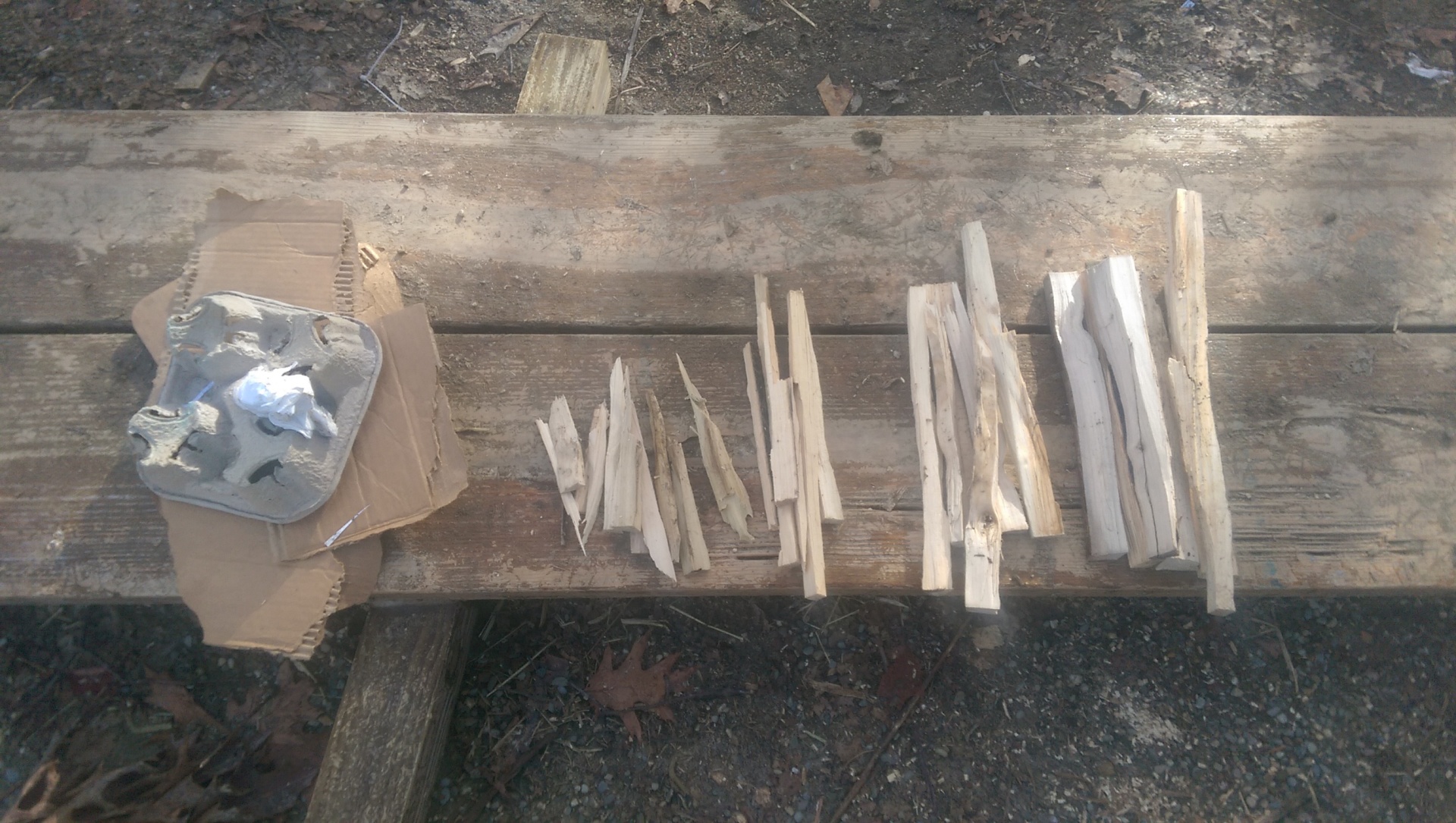 Side Note: I grabbed that cardboard drink container on a whim but it actually worked out really well as a long-burning tinder. Plus I could stuff the other paper and cardboard into the cracks while allowing for a nice air flow. One of the tricks to getting a fire going is to make sure it can breath.
​Now light that bitch.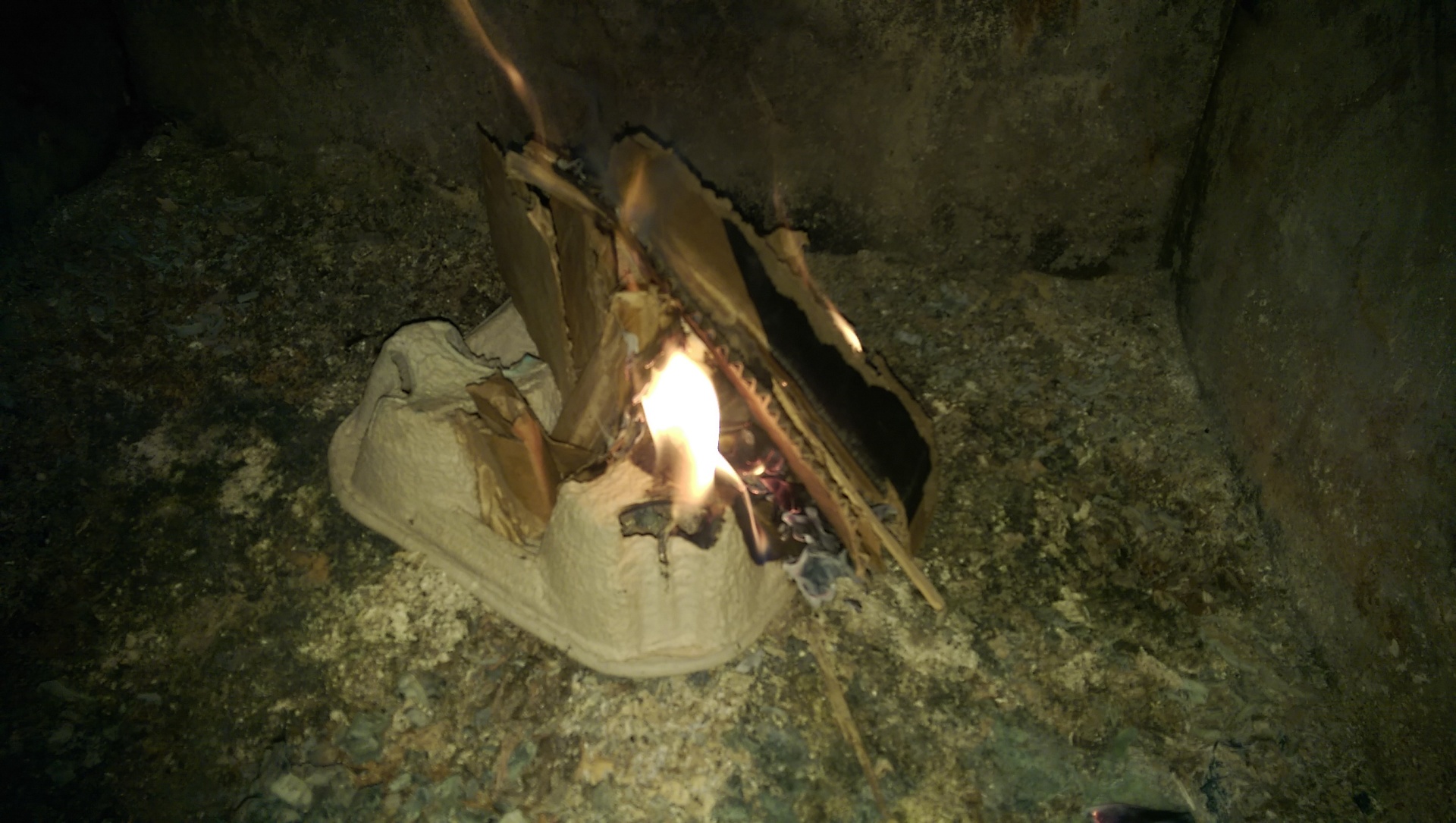 ​Okay, now you simply stack up some of the thinnest kindling around the burning tender in the shape of a, you guessed it, tepee. Then shut the door to the wood stove (making sure the flue(s) are open) as this gives it a nice flow of air. Listen for a little woosh, signifying the fire is really catching.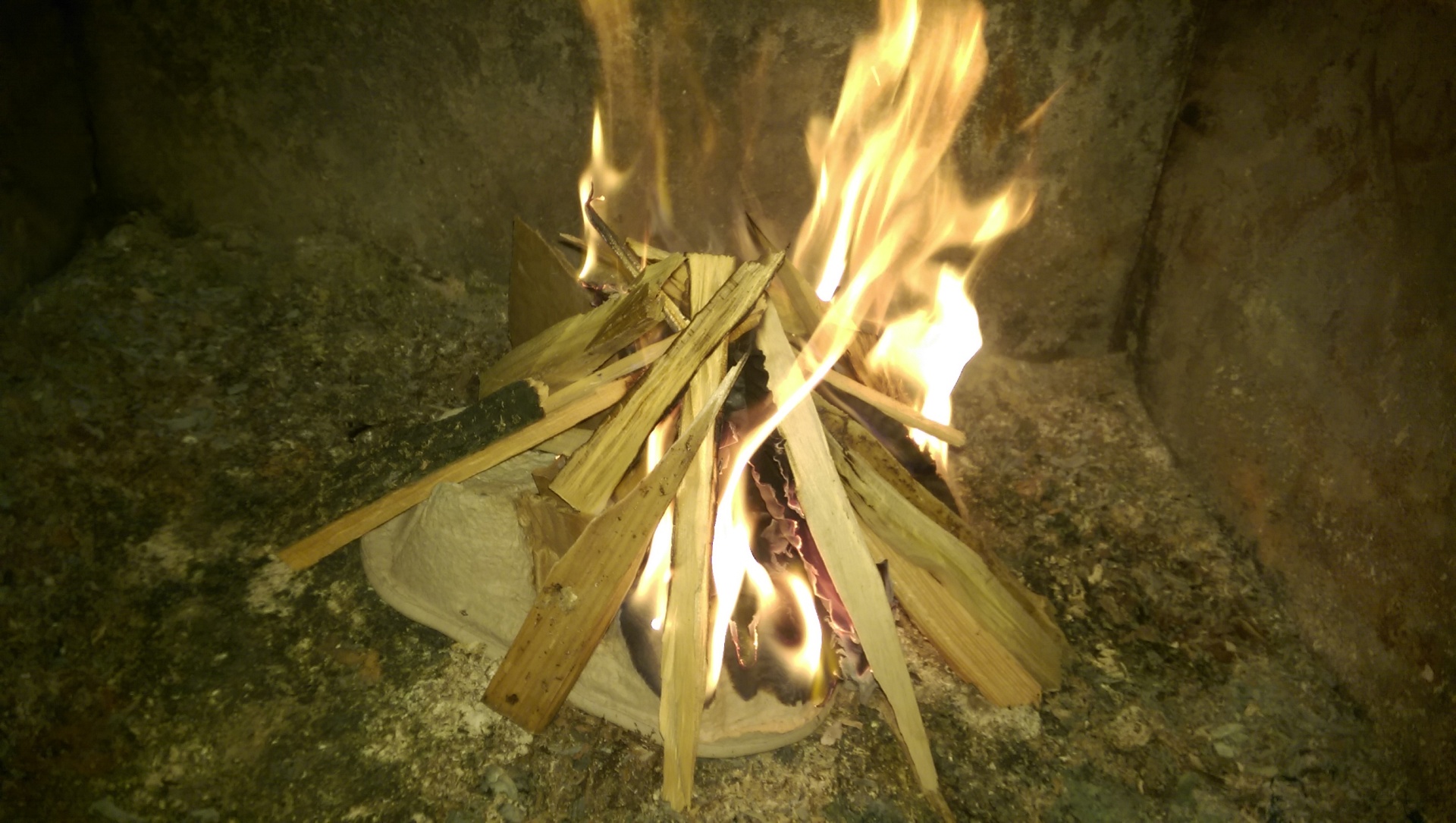 At this point, you got a good thing going. Open the door and add on thicker and thicker kindling, being careful not to smother the flames. Then shut the door again and let the airflow work its magic. When I know my baby can handle the big stuff, I throw on the logs and voila, a fire is made.
Easy peasy lemon squeezy. Now, my ADD is kicking in and this tutorial stuff is starting to bore me, so if you want to know how to do the log cabin method (plus a bunch of other cool methods), please click here.
Actually if you want to learn anything of value, leave now and find a real homesteading blog, my friends.
Okay so now the fun stuff:

Mav and I were a little reckless (by reckless I mean totally unprepared) this past year of extreme homesteading and ended up with wet wood (also known as unseasoned wood) to deal with midwinter. Let me tell you, nothing ruins the homesteading mood quite like wet wood. Coaxing wet wood into performing is a tedious, frustrating task. Wet wood is useless wood. You have to play with it forever to get any kind of reaction out of it. All it can do is smoke and smolder and cause a lot of frustration, for everyone involved. No matter how hard it tries, it just cannot heat things up.

So how do you prevent wet wood? You take some time to prepare yourself. Don't just rush in. Make your game plan early on (like spring or summer), get your wood cut and stacked neatly and securely and then ​always use protection. This is key, gentleman. If you do not remember to cover your wood, you will end up with a very unhappy homesteading woman. She will literally lay in bed all day with layers of layers of clothes on while giving you the stink eye for ruining her life. Sexy? I think not.

Wet wood is no good but dry wood is amazing. Nothing makes a homesteading woman more excited than a huge stack of hard, dry wood. Dry wood can get her so hot and bothered, spontaneous stripping takes place. Sexy? I think so.

Now, I would like to apologize for wasting so much of your time today. Do you have any real tips to share with the rest of us? Please comment below. And remember sharing is caring people. If you like what you read today, don't be afraid to spread the shame 🙂