I have a confession to make. I have only ever truly loved one purse. She was a backpack handbag and her name was Sadie.
Just the right size and shape to hold a couple of my favorite books, crumpled receipts and wadded dollar bills, she had this amazing ability to meld right into me, so that I would often forget she was even there. Which meant I rarely took her off. Which meant I never lost her. She was perfect.
Sadie was an item of deliberate manifestation. At a point in my life when I was really on fire, I called her into existence. I knew what I needed to finally get organized was a good purse, so I stopped into my local second-hand store certain that the perfect purse would be there waiting for me. And she was.
Turns out, Sadie wasn't the answer to my organizational problems.
That didn't stop me from falling in love with her.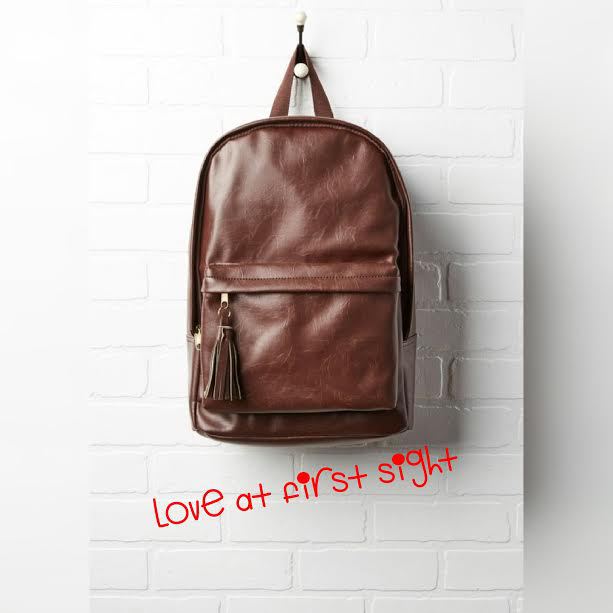 Sadly, we were together for only a short while before my carelessness began to wear her down. Soon enough, her zipper no longer zipped, her inner lining began pulling apart.
Finally the day came when I laid her to rest. Saddened at our parting, yet excited to see what else was out there waiting for me, I began the quest for another Sadie.
However, no matter how many thrift stores I frequented, no matter how much I believed she was out there, I was unable to manifest another Sadie. No purse I came across could even compare to the perfect fit we had.
A full year passed and still nothing. Until yesterday.
Yesterday I was again on fire. It was the day before my first public reading and I was feeling the energy. I went to my favorite local consignment shop and immediately loaded my cart up with awesome finds, including the perfect oracle skirt to wear for my presentation. So, as I always do, I headed over to the purse rack. At this point I was tingling, the creative energy was so palpable. I wasn't surprised when my eyes immediately landed on the most fantastic purse I had ever seen.
Oh man was she beautiful! She was the perfect shape, the perfect color, a rich, grassy green, my favorite color. She was more stylish than Sadie, with an asymmetrical pocket in front. Just enough pizzazz to keep from being boring, yet not so much as to be trying too hard.
Of course, she was a backpack handbag style. The loveliest I had ever seen. I had been searching for her for an entire year. I picked her up and held her, reveling in my obviously amazing powers of manifestation.
And then a little voice whispered to me, look at the label. I hesitated for a second because deep down I knew what I would find.
I turned the label over in my hands and, staring right up at me, taunting me, were the words, "100% leather".
My heart sank and the struggle began.
Now, I am not 'vegan'. I eat eggs, though I try to avoid commercially farmed ones, I eat honey. I eat goat cheese and some other cheeses on occasion. In my weakest moments, I even eat Oreo Blizzards. I guess I would describe myself as (working towards) being an ethical vegetarian, although I really do try to avoid labels. They are just so defining.
Labels aside, my personal journey to (re)becoming a being of love and light centers around a continuous effort to grow kinder, more loving, more compassionate. In order to grow kinder, I have to think about and acknowledge my choices, even when that choice is not for the greater good. Sometimes I choose for me and only me. Sometimes I choose for my family. Usually convenience and affordability come into play.
For example, I would prefer to always buy vegan cheese or skip the cheese all together. However, my family really loves cheese. I can usually substitute vegan cheese with minimal protesting, but, depending on the day, the price can be prohibitive. Also, they eat a lot of pizza.
So often enough, I will buy the real cheese, even though I know and acknowledge that it comes with the hidden price of pain and suffering, which ultimately is a much higher price to pay than a couple of extra dollars or a little inconvenience. Yet, knowing this, I still buy it sometimes. Because it makes my family happy. I like to make my family happy. They love cheese. I could tell myself it's just cheese. But I know it's more than that.
So, back to my purse story.
Here I am, holding the purse of my dreams in my hands, hemming and hawing on what to do. I want this purse. Yet do I really? Do I really want to wear the skin of a murdered being around on my back all day every day? Yes, kind of. I mean it looks nothing like the skin of a tortured animal, it looks like a beautiful purse! If only I could just ignore that fact that it use to be a real live being that was no doubt abused and tortured before death I could just buy the damn thing. I have been waiting for this moment for a freaking year! And it's only six bucks!!
I looked at Maverick, begging him to tell me I was being irrational. He is in a different place in his journey and could easily give me the nod of approval. Yet, he did not. He walked away, knowing that I have to make my own choices, knowing that I am simply attempting to use him as an accomplice, a crutch, an excuse. I breathed deeply. I tried on the purse. I took off the purse. I tried on the purse.
The struggle was real people.
But, an interesting thing happened. The purse actually did not feel good. It honestly felt as conspicuous as huge ugly zit. It felt like an endorsement for murder. It felt like a tortured being on my back. I took off the purse and put it back on the rack. My heart broken, I walked away to the shoe aisle, where I bought a pair of brand new $100.00 boots for only $10.00. They have leather uppers.

So what is the point of the story?
I am still not quite sure. I just felt like it needed to be shared. So many people seem to decide to do nothing in the midst of (perceived) insurmountable problems. They feel like their small every day decisions can't change the status quo, so why bother. To some, it's an all or nothing approach. Since there is no way to make 100% ethical choices without going insane or moving to a cave in the Himalayan mountains, it is easier to just not think about it. Believe me, I get it.

But what if we took the pressure off ourselves and each other? What if the first step was simply admitting, acknowledging that there is terrible suffering in this world and we all play a part in it, vegan, vegetarian, or otherwise. This is not about being angry, not about blaming and pointing the finger. It's about just standing in the reality of what Is. It is my experience that from there things get easier, clarity sets in, the veil is lifted. If a person truly desires to become better, to become a being of light and love, they have to first acknowledge that there is a problem and we are all a part of it. Paradoxically, we are all the answer.