I grew up in a typical Christian home. My siblings and I were all involved in various church activities and my parents talked often about God and Jesus, albeit from a strict biblical perspective.
Most of the time we considered ourselves Methodists, though we did get a little wild for a few years as Pentecostals. By my teen years, we had settled into one of those huge mega-churches. You know, the kind with stellar music, fancy-pants coffee stations and zero risk of having to talking to someone you don't know?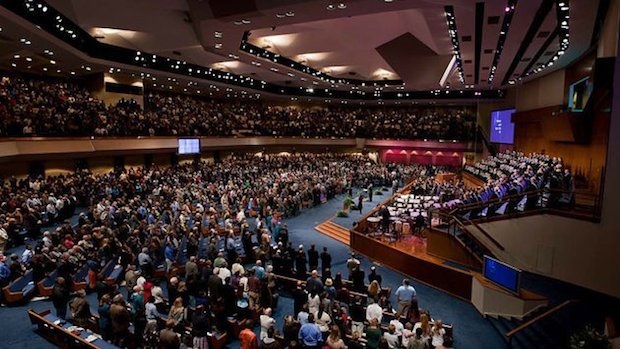 My Three Dads!
Anyway, having grown up with some very clear definitions of what it meant to be saved (hallelujah!), what the trinity was (three dudes in one, man), heaven and hell, sin, etc., I always struggled to be a 'good' Christian girl. I mean, I didn't struggle so much as in actually trying to be good. That just wasn't my style. But I did struggle with the shame that came from being a sinner, especially a woman sinner, (burn her at the stake!) and deep down I struggled with not feeling so great about the "You were born a sinner" slogan.
To be honest, there were more than a few things I didn't buy into. For example, we have in the old testament an enraged, war-hungry, rather fanatically jealous God, obliterating entire villages of innocents, desiring sacrificed blood, and gifting out virgins to his favorite followers.
Then Jesus comes along for a little while and things seem to get better (especially if you can read between the lines) but as soon as he is offed, we go back to getting all our advice from another ego-maniac patriarchal slave-supporter, otherwise known as Paul.
And then there is this business of the all-male, Holy Trinity which is at the core of evangelical Christianity. We are told to believe we, as children of God, are the offspring of three males in one, no females needed. It would seem the whole of nature reflects otherwise, yet I suppose infallible is infallible. I mean, hey, who am I to question divine inspiration?
Step One: Ask For Help
Yes, I knew my bible facts. Unfortunately, rather than compelling me to claim Jesus as my Lord and Savior, they were repelling me. Something wasn't right. I was actively seeking. I wanted, I desired, I craved to understand this God thing. The infinite energy that creates worlds pulsed in me, yet I could not claim it. It was a time of despair, it was a time of loneliness, unhealthy relationships, financial struggles. I desired intensely to know God, to connect to something bigger than myself, but I was failing to do it in the context of mainstream Christian doctrine. I began praying earnestly for a mentor, thinking that a wise Christian woman would be able to sort it all out for me.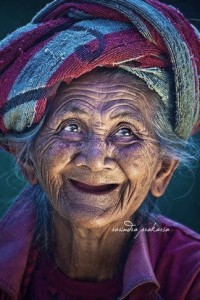 Step Two: Relax and Let Go
And then something awesome happened. God brought me my mentor, in the guise of my best friend. After (another) argument with my (at the time) beau, I ended up having a rare and impromptu sleep over at her house, She introduced me to something different, something called "The Law of Attraction" by Abraham Hicks.
Oh, I was resistant at first. My old belief system was whispering, "this is the devil's work". When she told me it was channeled material, I almost suggested we hold an exorcism right then and there. But my mentor, wise sage that she is, told me to relax and just be open to the message, without judging it. So I did.
Step Three: Be Here Now
Driving home with my kids the next morning, I felt noticeably better. Something had clicked. I understood more about the mysteries and the mechanics of the Universe than had ever been taught to me before. I was beginning to play around with the idea of being a 'vibrational being'. I decided to pay attention to how I felt, noticing the contrast between feeling good and feeling bad, and choosing to think thoughts that felt good. I recognized how I was always in my head, rarely in the moment. So I decided to be in the moment with my kids, enjoying our Now for what it was. A major breakthrough had been made.
Step Four: Release Fear
From then on, things were different. I finally had 'ears to hear and eyes to see'. As I scoured through my mainstream bible, I began to put together little clues about what was missing (deliberately edited, perhaps?). Rather than seeking answers outside of myself (the bible, a preacher, my dad), I could trust my own intuition – provided it was not clouded by fear and doubt. I was empowered. I began to work on releasing myself from fear-based thoughts and opening myself up to trusting the larger part of me that vibrates with unconditional love, the same vibration God holds, that ultimately is God.
Step Five: Collect Your Jewels
Now I allow myself to question freely, to pray for clarity, and to trust the evidence as I come across it, whether it be an ancient text or an absolute inner knowing. I am learning to shake off the fear-based lies of my traditional Christian roots, the ridiculous claims and ego-centric imposters, while treasuring the many shining jewels of Truth. I have merged these jewels with new ones of my own discovery and feel incredibly confident and at peace that I am finally on my way to understanding God and by default, my own inner being.